Eco Schools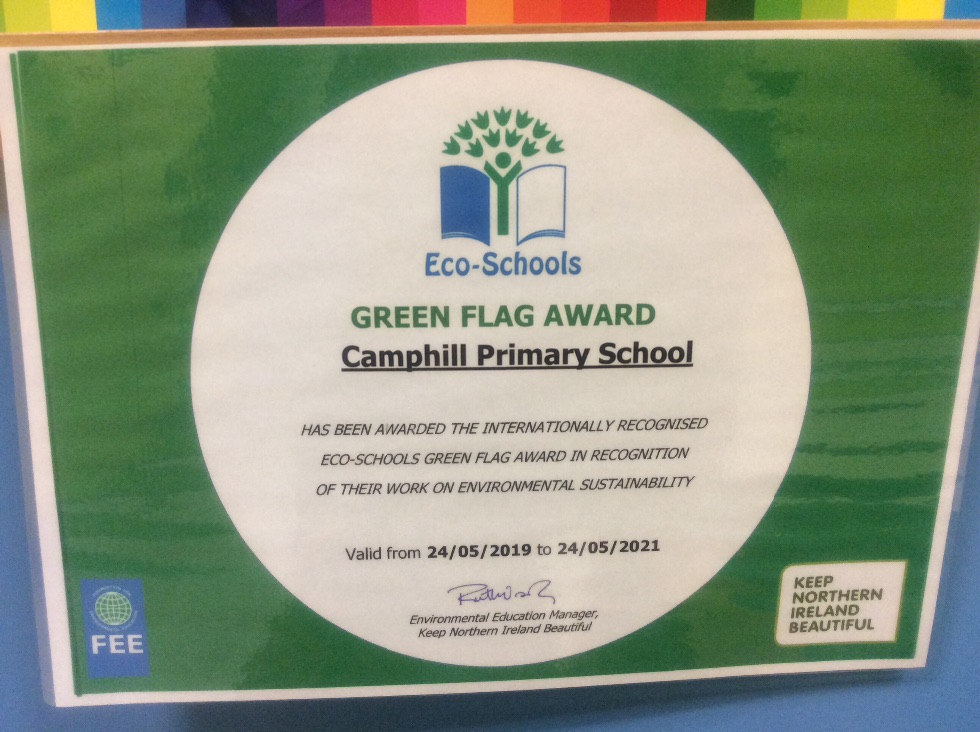 In Camphill we have a super Eco Committee who work very hard to look after our school and the surrounding environment.
We have an Eco Committee called the 'Keen Green Eco Team' made up of Primary 6 and 7 pupils. We also have a team of Eco Warriors from Primary 5 and an Eco Council made up from 2 representatives from each class in the school.
The Eco Committee members meet on a Wednesday afternoon and help look after school grounds. They are involved in doing plenty of weeding, planting and tidying up around all areas in the school grounds. They also harvest vegetables and fruit from our class trough boxes and fruit trees out in our school garden.
Our big aim this year is to reduce waste in our school! This includes food, energy, water and clothing waste.
Being part of our Eco Team is great fun - have a look at some of the exciting things we get up to!
Camphill Primary School, 65 Carolhill Park, Ballymena BT42 2DG Phone: 028 2565 2940