School Day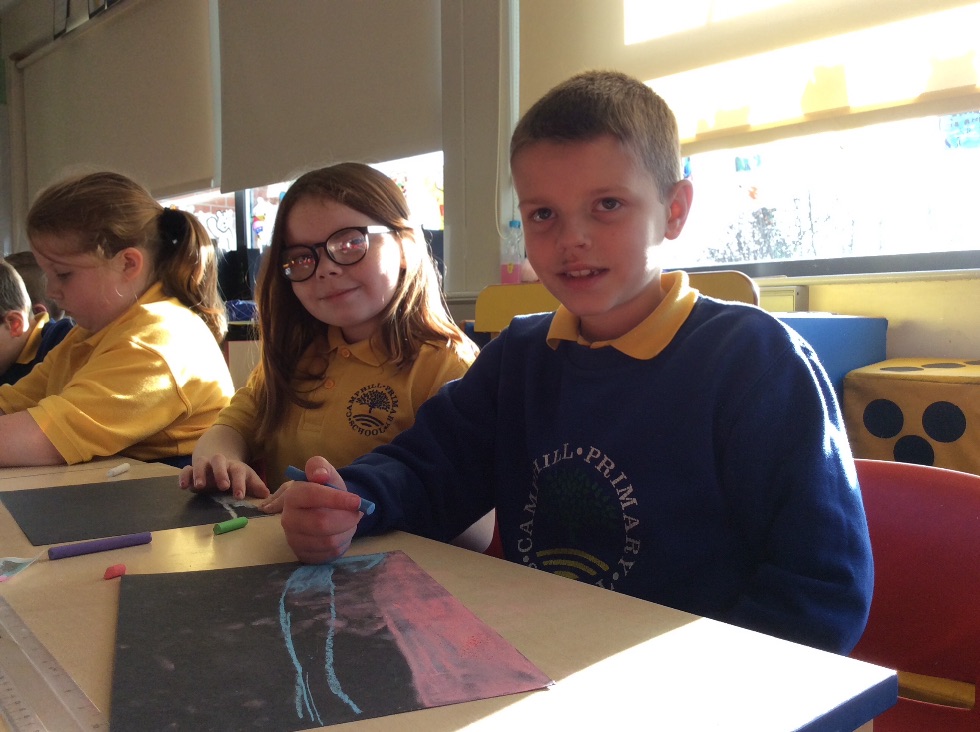 For pupils in Primary One, there are slightly different arrangements at the start of the school year. These are as follows: School ends at lunch time for the month of September (i.e. 12 noon) and then from the month of October onwards, school ends at 2.00pm. If there are any changes to the above times, whatever the reason, you will be notified in good time.
Camphill School Day:
Only Breakfast Club children should arrive in school before 8.45am
Children should arrive into school from 8.45am when the playground is supervised
No pupil will be allowed into the main building or into any classroom before 9.00am
From 8.45am children are supervised by teachers in the playground, or on wet mornings in the main hall, until the lining up bell at 9.00am
Your child is required to be in school when the lining up bell rings at 9.00am.
Your child should always be encouraged to arrive on time, as lateness can cause problems for both the child and the teacher.
Parents who bring their children to school by car, should use the 'drop-off' zones inside the school grounds. Cars must not be parked in the drop off areas or at the Bus Stop. In the afternoon parents may park in the school visitor's car park or outside the gate. Only those holding disabled badges should park in the designated areas within the staff car park.
BREAK: 10.30am-10.45am
Camphill actively encourages pupils to eat healthy and exercise regularly. Children are encouraged to bring a healthy break. Break snacks can be a piece of fruit, vegetables or bread snack and our school cook provides toast, fruit and drinks on a daily basis to purchase from the school canteen (this applies to P3-P7 only). Filtered water is also available for the children throughout the day.
We look forward to your continued support with our Healthy Breaks Policy.
LUNCH

P1-P4: 12.00pm-12.45pm
P5-P7: 12.15pm-1.00pm
Pupils may bring a packed lunch to school which they eat in their classroom or they may have a school meal served in the canteen. This menu is also available on the School website. The school canteen provides a set dinner for pupils in P1-P7 with a choice of two or three main meals and two desserts. The meals provided are set at a fixed price by the Education Authority.
To enable parents to select what their child is eating, a menu for the following week is sent home every Thursday with all P1-P4 pupils. This is then returned to school on a daily basis with the choices for the day ticked and the appropriate money sent.
Meals are provided free under certain circumstances. Applications for such should be made to the Education Authority, County Hall, County Hall, 182 Galgorm Road, Ballymena
All children have outdoor playtime where a range of games and activities are available to them. We have a 'Playground Friend' scheme in place where Primary 7 pupils assist in organising activities for all the children over the lunchtime period.
Timetable
8.15am-8.45am
Breakfast Club
8.45am
Doors open
9.00am
Classes begin
10.30am-10.45am
Break
12.00pm-12.45pm
Dinner/Lunch
P1, P2, P3 & P4
12.15pm-1.00pm
Dinner/Lunch
P5, P6 & P7
2.00pm
End of school
P1 & P2 all week
End of school
P3 Thurs & Fri
3.00pm
End of school
for all P3-P7 pupils (except P3 Thurs & Fri)
Camphill Primary School, 65 Carolhill Park, Ballymena BT42 2DG Phone: 028 2565 2940